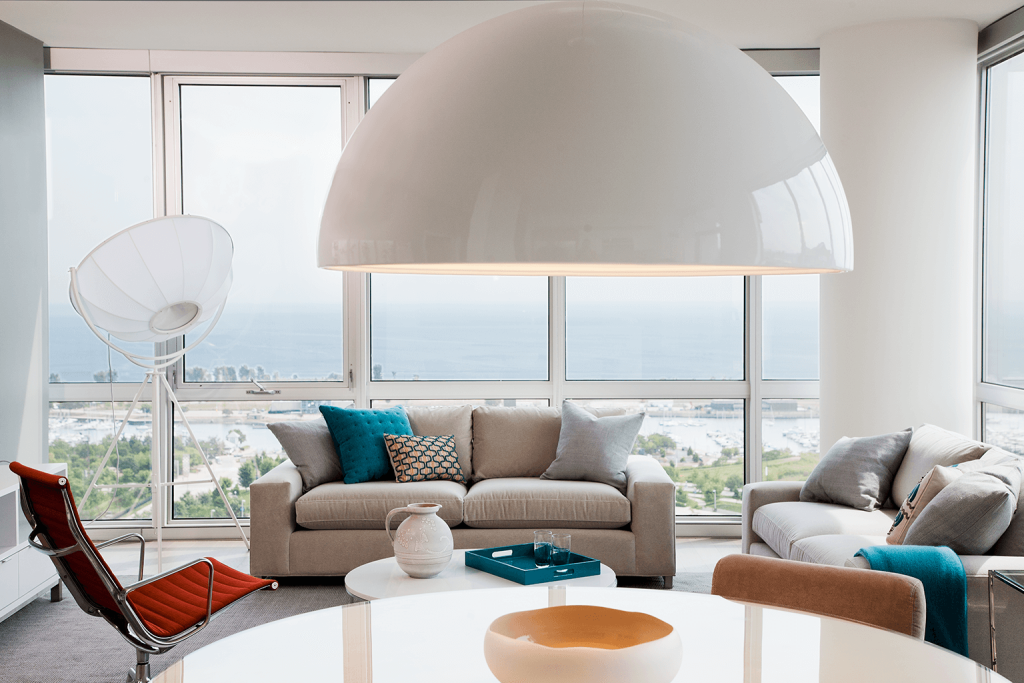 Managing Developers of two high-rise condominiums in Chicago's South Loop sought economical ways to rebrand their properties in a challenging real estate market. Needed were meaningful enhancements to the existing amenity spaces and new model apartments that demonstrated fresh alternatives to competing properties. Assistance with selection and specification of flooring, carpet, cabinetry, and fixtures was also required.
Lobbies, Fitness Rooms, and Community Rooms were adapted using simple elements of contrast and scale as cost effective ways transform spaces. Six model apartments were designed to demonstrate the flexibility of the floor plans and the adaptability of the units to different buyer tastes and needs– modern and traditional, masculine and feminine, light and dark. Palettes were typically restricted to three-color schemes for clarity. Iconic lighting and striking key furnishings lend memorable personality to each model. One-of-a-kind artwork suggests the sophisticated tastes of the imagined and potential occupants.
South Loop Residences was designed and adapted by Patrick McGuire. Art consulting by Patti Gilford Fine Arts. Photography by Matthew Allen.