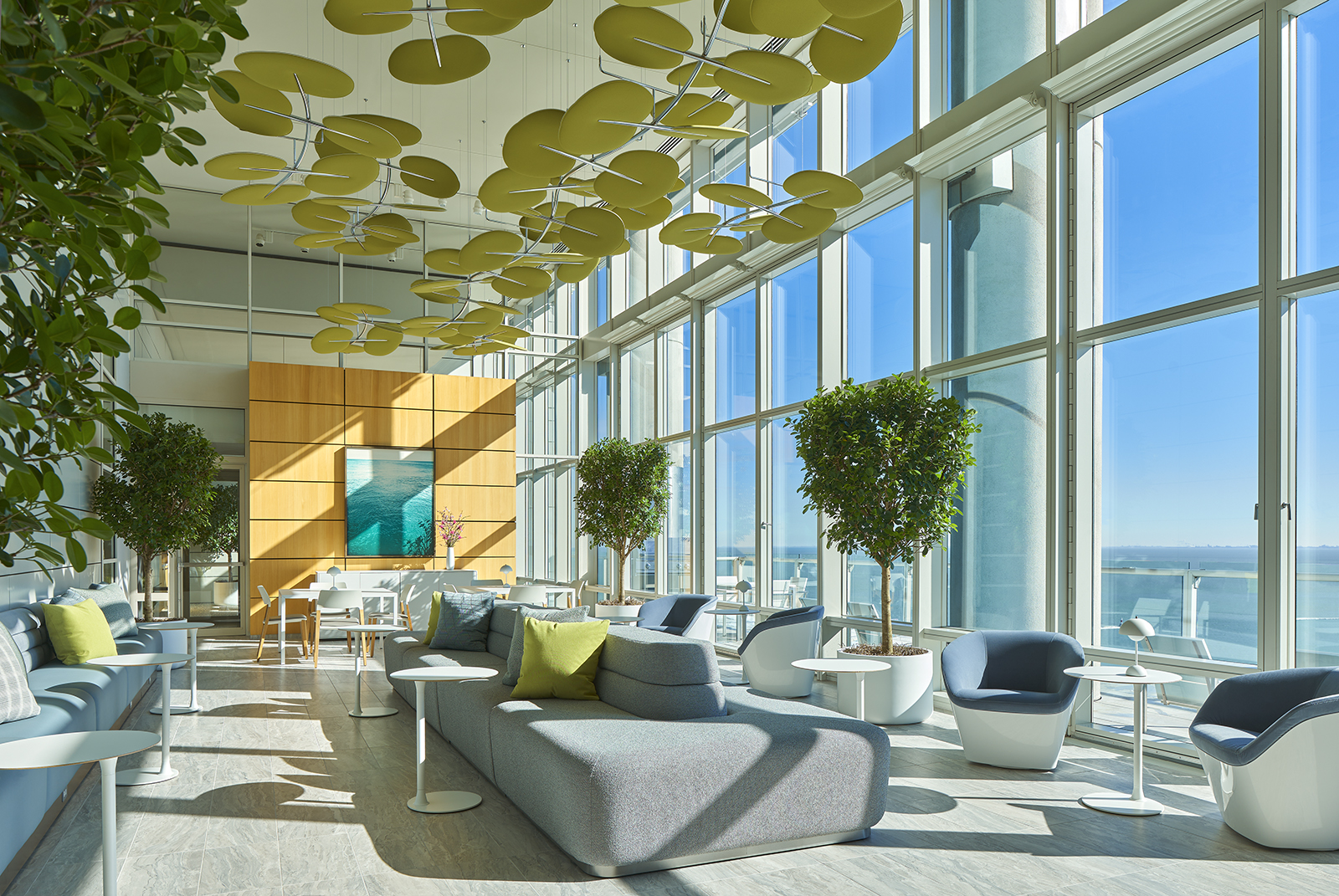 The owners association for a prominent Chicago high-rise wished to revitalize a premium space that was not being used to its full potential. Located on a high floor dedicated to various amenities, the room occupied the most prized spot in the building, most notable for its commanding views of Lake Michigan, Grant Park, Millennium Plaza, The Pritzker Pavilion, and the Art Institute. As an additional asset, four enormous doors open to a gracious terrace—the perfect fair-weather perch to engage with the city below.
Originally planned as a communal gathering space, the original furnishings did not easily accommodate multiple user groups. And, with its high ceilings, monumental glass doors, and machine-like metal panels, the space also presented acoustic challenges. As a part of the program of ongoing improvements, the association sought meaningful ways to improve its functional use while creating a signature element that is part of a larger environmental brand.
New custom banquettes added multiple seating options for individuals and smaller groups, all with optimal vantage points for the views to the south. Sleek chairs offer more singular seating options and are room-focused but swivel easily to take in the views to the terrace beyond. As its jewel, a multi-panel acoustic sculpture suspended from the ceiling regulates the room's acoustics. It becomes a striking focal point—lowering the perceived ceiling height and referencing the tree bowers in the park beyond.
Grant Park Wintergarden was redesigned by Patrick McGuire. Acoustic Consultation by David Pinson. Photography by Craig Dugan Photography.