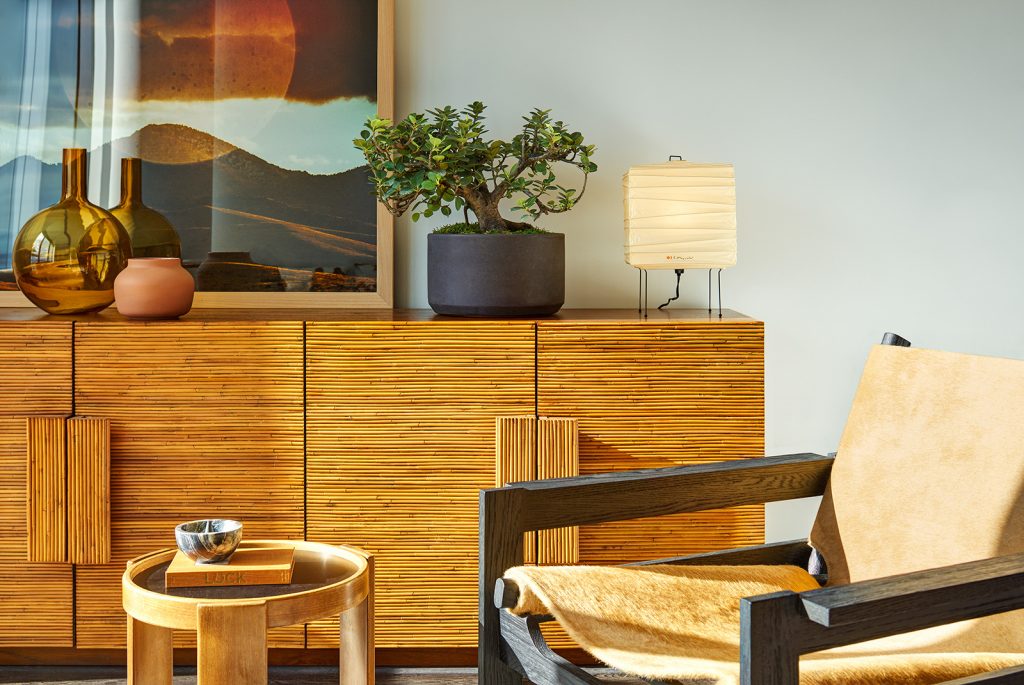 Lakeshore East Rental Apartments
For the rental component in a large-scale new development in Lakeshore East, its Developer planned five furnished apartments that represent multiple options for new renters. Since the various plan sizes suggested very different space and cost priorities, the models were designed to illustrate how thoughtful planning and furnishings would help realize various resident lifestyles. Standard unit finishes with a timeless finish palette became a point of departure for five different designs meant to appeal to very different demographics.

A convertible model with warm, natural furnishings shows a full suite of everyday essentials, clear living and dining areas, and a full-size sleeping area tucked discretely in an open alcove. A studio apartment was furnished with soft shapes in a very open plan to maximize a sense of spaciousness in a compact floor plan. A handsome one-bedroom model suggests a full-size home for an urban professional. A two-bedroom unit demonstrates a modern apartment for a young family. Its varying shades of blue very literally link the space to the views of the lake immediately to the east.
Lakeshore Rental Apartments was designed by McGuire Architectural Interiors for Cascade Chicago.
Photography by Craig Dugan Photography.